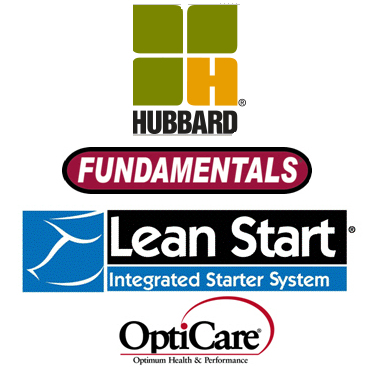 Albert Armand is a distributor for Hubbard-Wayne Feeds based out of Botkins, Ohio. He has had great success with their feeds for his own operations for over 15 years.
Products available include the following and more:
Lean Start Products

Fundamentals Products

Crystalx Brand Supplements

Opti Sow Products

Opticare Products

Traditional Pet Food Line

Pro-Gold Equine Feed

Game Bird Grower

Much More!!


Because of the diversity of livestock and feed products, we can't stock every item. However, we will stock any product needed by our customers. We currently stock swine premixes and starters, goat, rabbit, pet food and Crystalyx products, plus some cattle feeds. We will also be stocking Show-Rite show feed for the 4-H show season.
We realize that 8-5 hours don't fit everyone's schedule, so we are available to serve your feed needs at your convenience. The feed business is located at our home, so stop by or call ahead and we'll do our best to help you with your feed needs.